Air Duct Cleaning Services Near Me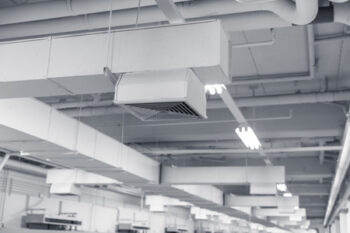 Air ducts are vent passages that carry air from your HVAC system to the heating and air conditioning vents in your home or business. Most duct systems need regular cleaning at least once every three to five years, but this depends on the type of filters you use and how often you turn on your heating and cooling system. If you notice a lot of particulates coming out of your vents, it's time to contact the best professional air duct cleaning service in Battle Ground, Washington. It's time to call Better Air Northwest.
Better Air Northwest is the company homeowners and businesses of Battle Ground can trust. We are a local family business committed to serving our customers with integrity since 2009. We have the right tools to clean every inch of your ductwork thoroughly, safely, and efficiently with an extensive service fleet, experienced staff, and quality services certified by the National Air Duct Cleaners Associate (NADCA).
What is Air Duct Cleaning?
Air duct cleaning is a process that removes contaminants from the ductwork used by air conditioning and electric or gas furnace. There are ducts behind air vents in every room of a house or commercial building with a traditional HVAC system. Even with the most advanced vacuum options, you can't thoroughly ensure complete cleaning with a conventional vacuum cleaner. Only professional cleaners equip themselves with state-of-the-art tools made for cleaning air conditioning ducts. Before cleaning, we look at the airflow and design of your air system to see what it needs for effective cleansing. As Battle Grounds trusted cleaning specialist company, we perform visual inspections for excessive dust, pet dander, lint and other miscellaneous items.
The EPA recommends cleaning ductwork as needed, but a good rule of thumb is usually every three to five years. Air duct cleaning is necessary for several reasons. If your home smells musty or you have allergy issues, duct cleaning companies will likely be part of the solution for both problems. Air duct cleaning is also often necessary for homeowners after renovations because of the debris and dust involved in a significant home project. Professional air duct cleaners, like Better Air Northwest, help manage all of these problems.
Commercial Air Duct Cleaning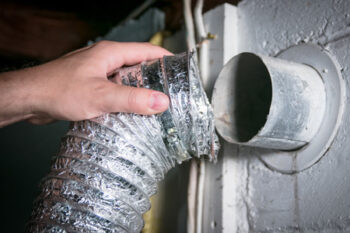 Duct cleaning services are not only limited to commercial or residential locations. Wherever there is ductwork, Better Air Northwest is there to clean it. For commercial enterprises, keeping the air clean and free of contaminants is essential to a healthy environment for employees and customers. While you can expect a slight amount of dust in the ductwork, visible dust build-ups and blockages mean it's time to bring in a professional cleaning company. Excessive amounts of dust and other irritants turn away customers and frustrate employees. At the end of the day, if the environment in your business is not healthy, it is not sustainable.
Commercial duct cleaning jobs ensure that air systems are free of contaminants and irritants that affect your employees or customers. If the indoor air quality deteriorates to the point where there are unsafe levels of contaminant exposure, indoor air pollution could be considered a workplace hazard. If your place of business has begun to smell funky, feel muggy, or collect dust continually, it's time for commercial air duct service from Better Air Northwest.
How Much Does Air Duct Cleaning Cost?
According to NADCA, properly cleaning an entire duct system in an average-sized home will range in average cost. That's because several factors affect the cost of cleaning. These factors include the type of ductwork, overall system size, accessibility, number of crew members required, the level of contamination, and so on. At Better Air Northwest, we give a fixed quote based on square feet to all prospective customers every time. Ensuring clean air ducts is an investment in the hygiene level of your home or business, and we always provide just how much that investment will cost.
In addition to our excellent air duct cleaning services, Better Air Northwest also provides professional dryer vent cleaning services. To learn more about our services in Battle Ground, call us today! We'll gladly answer your questions and give you the information you need before making any decisions or commitments.
Better Air Northwest
Frequently Asked Questions
How do I get my home ready for an air duct cleaning?
You don't have to leave your home when we clean your air ducts. But it is a good idea to give the technicians plenty of space to work. If anything is blocking easy access to your ductwork, then it's a good idea to move it if you can. With our skilled technicians and equipment, we can keep your home tidy during the cleaning. But if you have any furniture that you're worried about, you can cover it to avoid any dust or debris from getting on it. Another thing you can do is cover your floors. However, this is not a requirement, but it could help keep your floors cleaner. Our specialized equipment will pull the debris out of your ducts without spreading throughout your home. Another way to prepare is to consider the comfort of your pets. If your pets are not comfortable with strangers or noises, maybe think of how to keep them at ease. When you are ready to breathe better in your home, contact Better Air Northwest, located In Battle Ground, WA, and serving the greater Clark County.
What does Air Duct Cleaning include? Air duct cleaning is a process that removes contaminants from the ductwork used by air conditioning and electric or gas furnaces. There are ducts behind air vents in every room of a house or commercial building with a traditional HVAC system. The first step of duct cleaning is examining the airflow and duct design of your home. We then perform inspections for excessive dust, pet dander, and other miscellaneous particulates. Next, we utilize our advanced equipment to thoroughly clean your air ducts. Depending on the situation or if there is an excess of mold or allergens, we can perform anti-microbial sanitation of the ducts, helping you and your family breathe better air. Better Air Northwest proudly serves Battle Ground and the greater Clark County.
What are the areas your services cover?
Proudly Serving: Clark County, Washington, including Vancouver, WA; Camas, WA; Salmon Creek, WA; Washougal, WA; Ridgefield, WA; Battle Ground, WA; La Center, WA; and surrounding areas.
Read more about our services here.
At Better Air Northwest, We Are Proud To Be A Locally-Owned Business In Battle Ground, WA
Nestled in the heart of Battle Ground, Washington, Better Air Northwest stands as a premier locally-owned air duct cleaning company dedicated to enhancing the air quality of homes and businesses. With a commitment to excellence and a passion for service, they specialize in keeping your indoor environment fresh and healthy.
Situated conveniently close to captivating local attractions, such as the scenic Battle Ground Lake State Park, the recreational haven of Daybreak Regional Park and Boat Launch, and the sprawling beauty of Lewisville Regional Park, Better Air Northwest is deeply intertwined with the community it serves. Their emphasis on cleaner air not only aligns with your well-being but also resonates with the natural wonders that surround this picturesque region.
As a local business, Better Air Northwest takes pride in fostering relationships with their neighbors while employing advanced techniques to rid air ducts of dust, allergens, and contaminants. By choosing Better Air Northwest, you're not only investing in your property's health but also supporting a local gem that enriches the Battle Ground experience.
Breathe easier, live healthier, and indulge in the charm of Battle Ground, all with the reliable expertise of Better Air Northwest by your side. Directions to Better Air Northwest
Your Search For An Air Duct Cleaning Company Near Me Is Over
Better Air Northwest is your one-stop destination for a range of services aimed at elevating your indoor air quality. Proudly based in Battle Ground, our locally-owned business is dedicated to serving the community with top-notch air duct cleaning, dryer vent cleaning, and more.
Situated conveniently close to local bus stops such as Southwest Scotton Way & Southwest 13th Avenue, E Main & SE Clark Ave, and SW 20th Ave & Southwest 2nd Street, we are deeply integrated into the daily lives of our neighbors. Our commitment to cleaner air aligns perfectly with the convenience of easy access, making it simpler than ever for you to prioritize your well-being.
At Better Air Northwest, we don't just provide services; we deliver solutions that matter. Whether you're seeking cleaner air for your home or business, our expert team is here to ensure a healthier, more comfortable environment. Join hands with your local partners at Better Air Northwest and experience the difference firsthand. Breathe cleaner, live better – right here in Battle Ground. Transit Directions to Better Air Northwest
We Provide Air Duct Cleaning To Many Neighborhoods Throughout Battle Ground, WA, Including:
98604 98622 98675 98606 98629 98682 98662 98686
Read Some Of Our Reviews From Happy Customers
"Eric & Alex from Better Air Northwest can out to perform a duct cleaning just the other day & they were fantastic! They explained everything they would be doing & what issues they may run into so I felt well prepared when they hit a snag with a damaged duct. They communicated all throughout the service & were really respectful of the house & my pets which I really appreciated! They answered all of our questions & were really knowledgeable. They did a great job & I would highly recommend them to anyone needing HVAC services." -Aimee R.
Read More Reviews Here
"Scheduling with Better Air Northwest was simple and they were able to reschedule the initial appointment when I realized there was a conflict.
The technicians, Hunter and Jake, were running ahead of schedule and called to see if they could start 30 minutes earlier. I did not feel pressured to accept the earlier start and was happy to let them get started. They took a look at the vents in the house, told me about the equipment they were going to use and what they were going to be doing. They worked efficiently together and left each vent much cleaner than they found it. My furnace and dyer received the same great treatment as the ducts. It was nice to see the filters caked with dust when they were done and I am pleased to be breathing cleaner air at home!
Better Air Northwest's duct cleaning service is a great value and Hunter and Jake were great techs. I will definitely use their services again." -Laura R.
Read More Reviews Here
"Jonathan and Jeremy were able to arrive early. They were polite and pleasant, meticulous and responsive. They spent more than three hours working and cleaning. They explained and demonstrated each step of the process. And, both happily and shockingly, showed me all they were able to pull out of our duct system. I highly recommend this company and these two representatives." -Peter B.
Read More Reviews Here
Better Air Northwest Proudly Offers A Wide Range Of Services, Including:
Air Duct Cleaning
Dryer Vent Cleaning
Duct Cleaning
About Battle Ground, WA
Nestled amidst the picturesque landscapes of Washington State, Battle Ground is a charming city that seamlessly blends small-town charm with modern amenities. Known for its rich history, natural beauty, and strong sense of community, Battle Ground offers a unique and inviting atmosphere. The city's name itself reflects its historical significance, harkening back to a time when Native American tribes and pioneers engaged in historic conflicts. Today, Battle Ground stands as a tranquil yet vibrant hub, surrounded by lush forests and serene lakes that offer opportunities for outdoor enthusiasts to explore hiking trails, fishing spots, and recreational activities. The city's historic downtown area exudes a nostalgic feel, lined with quaint shops, local eateries, and community events that foster a strong sense of togetherness. Its residents often gather to celebrate annual festivals and cultural events, underscoring the town's close-knit spirit. With its proximity to attractions like Battle Ground Lake State Park, Daybreak Regional Park and Boat Launch, and Lewisville Regional Park, residents and visitors alike are treated to an abundance of outdoor adventures. As a reflection of its thriving community, Battle Ground encapsulates the essence of a modern yet rooted lifestyle, offering a serene escape from the bustle of urban life while maintaining the convenience of nearby amenities.
Directions To Better Air Northwest
Common Air Duct Cleaning Questions
What is air duct cleaning, and why is it important?
Air duct cleaning involves removing dirt, debris, and other contaminants from your HVAC system's ductwork. This helps to improve indoor air quality and promote the efficient operation of your heating and cooling systems.
How often should I have my air ducts cleaned?
The frequency of air duct cleaning depends on various factors, such as the size of your home, the number of occupants, and whether you have pets. In general, it's recommended to have your air ducts cleaned every three to five years.
What are the signs that my air ducts need cleaning?
Some common signs that your air ducts need cleaning include visible mold growth, unpleasant odors, increased dust and debris around your home, and a noticeable decrease in indoor air quality.
How is air duct cleaning performed?
Air duct cleaning typically involves using specialized equipment, such as high-powered vacuums, to remove dirt and debris from your ductwork. Some companies may also use brushes, blowers, or other tools to dislodge stubborn debris.
Can air duct cleaning improve my energy efficiency?
Yes, air duct cleaning can help to improve your energy efficiency by removing dirt and debris that can clog your HVAC system and cause it to work harder than necessary. This can result in lower energy bills and a more prolonged heating and cooling equipment lifespan.