Trust Portland's Choice For Commercial Air Duct Cleaning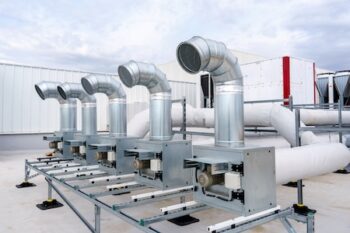 Are you concerned about the air quality in your office or building? Over time, air duct systems can build up contaminants, including dust, pollen, and dead skin cells. These issues are exacerbated by the Pacific Northwest's climate, creating an environment where mold, mildew, fungus, and bacteria thrive. These contaminants and allergens can cause allergic and respiratory issues among employees and customers. Maintaining clean and contaminant-free HVAC (Heating and Cooling System) ducts is essential for preserving air quality in your commercial building. Better Air Northwest is Portland's go-to air duct cleaning specialist with over a decade of experience. Our unwavering commitment to excellence and our mission to provide the finest air duct cleaning service on the planet and improve your indoor air quality set us apart in commercial and residential air duct cleaning.
The Importance of Regular Air Duct Cleaning
Your office or building may be cleaned regularly, but when was the last time your air ducts were inspected and cleaned? Dust and debris continuously enter your building, both from the outside environment and through intake vents inside your workspace. While filters can capture some contaminants, they are not 100% effective in preventing particles from entering your HVAC system. Consequently, these particles are recirculated into your space each time you use your HVAC system. Opting for professional air duct cleaning can significantly reduce the volume of dust and allergens blown into your office or building, dramatically improving air quality and maintaining the productivity of your HVAC system.
Our Commercial Cleaning Process
Our commercial air duct cleaning process begins with a comprehensive inspection of your air duct system. This step allows us to assess the condition of your ductwork and identify areas that require focused attention or even a small repair during the cleaning process. With this information, our certified technicians use state-of-the-art equipment and precision cleaning techniques with HEPA filtered negative air machines and compressed air agitation tools to eliminate dust, allergens, and contaminants from your air ducts. This comprehensive and effective cleaning process is designed to leave your air ducts in their optimal condition, contributing to a healthier indoor environment for your staff or customers.
Routine Maintenance Can Save Time And Money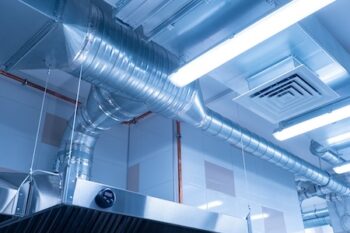 Investing in air duct cleaning can offer substantial benefits for your office or building. We know that businesses are already busy enough and don't always make time for cleaning. While regular cleaning may address surface issues, it often neglects the hidden problem within your ducts. Your ducts serve as a gateway for contaminants to enter your HVAC system. By scheduling regular air duct cleaning, you mitigate these concerns and maintain a healthier workspace. This can also help lower monthly energy costs by extending the lifespan of your HVAC system, helping you avoid costly repairs and replacements. As HVAC systems become increasingly complex, routine maintenance is an essential step to keep them running at optimal levels. In many cases, improper maintenance is the root cause of HVAC system failures. By investing in air duct cleaning and routine maintenance, you not only preserve air quality but also safeguard your business' budget against unexpected repair expenses.
Stop Searching For Commercial Air Duct Cleaning Near Me
At Better Air Northwest, we are dedicated to helping businesses improve indoor air quality through our professional commercial air duct cleaning services. Our expertise, commitment to excellence, and personalized approach make us Portland's choice for businesses seeking a healthier and more efficient commercial environment. Elevate your business with Better Air Northwest, where clean air means better business. Contact us today to schedule your commercial air duct cleaning service and experience the benefits of cleaner, fresher air for your workplace.