Better Air Northwest is Vancouver's Commercial Vent Cleaning Company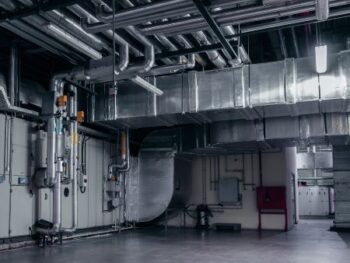 Maintaining a healthy and productive workspace can be as important as the business itself. An overlooked but important aspect of running a business is commercial vent cleaning. Over time, commercial building ventilation systems gather a mix of contaminants like dust, allergens, and even mold. These hidden pollutants lower indoor air quality and risk the health of customers and staff. It can also make your HVAC systems work harder, driving up energy costs. Commercial vent cleaning is a business investment delivering cleaner, safer spaces, lowering energy expenses, and meeting regulatory compliance. Better Air Northwest is your trusted partner for comprehensive commercial air duct and vent cleaning services. With a proven track record of excellence and a commitment to enhancing indoor air quality, we have become Vancouver's choice for all ventilation cleaning services. We also offer residential vent cleaning, dryer vent cleaning, and duct cleaning for your home as well as your business.
The Commercial Vent Cleaning Process
Our commercial vent cleaning method involves a step-by-step process to give you the best results for your commercial space. We begin all vent cleanings with a comprehensive inspection of your ventilation system. This step involves a thorough assessment of its condition, allowing us to pinpoint areas that require focused attention during the cleaning process. Following inspection, our certified technicians begin the cleaning process with specialized equipment to clean every part of your vents. They will remove contaminants, dust, allergens, and debris, from the entire HVAC system. We take the extra step of cutting access holes in the main duct lines to access the entire system. This step is crucial in not only improving indoor air quality but also enhancing the overall efficiency of your HVAC system. Once the cleaning process is done, we seal the system, make sure the work space is cleaner than we found it, and make sure the HVAC system is working properly.
Why Chose Better Air Northwest
Our experienced technicians bring a wealth of knowledge and experience to every commercial vent cleaning project, ensuring superior results for businesses of all sizes and complexities. Whether you're looking for commercial kitchen vent cleaning for your restaurant or dryer vent cleaning for commercial laundry services, we're here to help. From scheduling to invoicing, we make the process efficient and take the time to create strong relationships with our customers. Our vent cleaning services are here to let you focus on your business while we handle the cleaning. All of our services are meant to give you more time and energy for what really matters, your company.
Stop Searching For Commercial Vent Cleaning Near Me; Call Us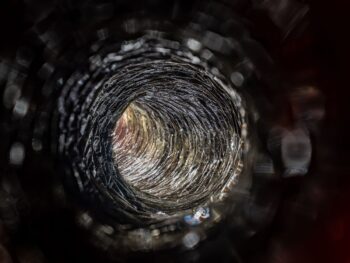 At Better Air Northwest, we are dedicated to helping your business ready for customers and staff through our professional commercial vent cleaning services. By investing in commercial vent cleaning, you can prioritize the well-being of your occupants, prolong the life of your HVAC systems, and ultimately foster a cleaner and more cost-effective environment. Our expertise, commitment to excellent customer service, and one-of-a-kind cleaning make us the preferred choice for businesses seeking a healthier and more efficient commercial environment. Contact us today to schedule your commercial vent cleaning service and experience the benefits of cleaner, fresher air for your workspace from the finest air duct cleaning service on the planet! Elevate your business with Better Air Northwest, where clean vents mean better indoor air quality and savings. Call or contact us today to start getting cleaning air.